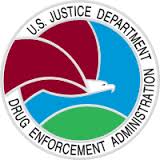 The Drug Enforcement Administration (DEA) is a United States federal law enforcement agency under the U.S. Department of Justice, tasked with combating drug smuggling and use within the United States. The DEA is the lead agency for domestic enforcement of the Controlled Substances Act, sharing concurrent jurisdiction with the Federal Bureau of Investigation (FBI), Immigration and Customs Enforcement (ICE), Homeland Security, and the U.S. Border Patrol. It has sole responsibility for coordinating and pursuing U.S. drug investigations both domestic, and abroad.
Notable Agents
Edit
Ad blocker interference detected!
Wikia is a free-to-use site that makes money from advertising. We have a modified experience for viewers using ad blockers

Wikia is not accessible if you've made further modifications. Remove the custom ad blocker rule(s) and the page will load as expected.