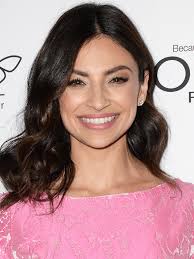 Floriana Lima is an actress. Born and raised in Cincinnati, Ohio. She studied Communications at Ohio State University. After graduation, she worked as a production assistant at NBC4 in Columbus, Ohio. She then decided to move to Los Angeles to pursue an acting career.
She's casted as Miranda Riggs in Lethal Weapon.
Ad blocker interference detected!
Wikia is a free-to-use site that makes money from advertising. We have a modified experience for viewers using ad blockers

Wikia is not accessible if you've made further modifications. Remove the custom ad blocker rule(s) and the page will load as expected.