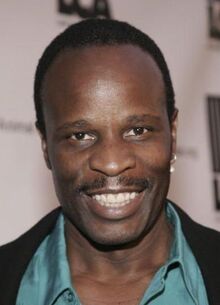 Grand L. Bush is an actor. He was born on December 24, 1955 in Los Angeles, California, USA as Grand Lee Bush. Known for Die Hard (1988), Demolition Man (1993), Street Fighter (1994), Colors (1988), Lethal Weapon (1987), and Lethal Weapon 2 (1989). He has been married to Sharon Dahlonega since December 7, 1994. They have four children. He was previously married to Romona Jean Bynum.
He's portrayed Detective Boyette in Lethal Weapon and Detective Jerry Collins, another cop, in Lethal Weapon 2.
Ad blocker interference detected!
Wikia is a free-to-use site that makes money from advertising. We have a modified experience for viewers using ad blockers

Wikia is not accessible if you've made further modifications. Remove the custom ad blocker rule(s) and the page will load as expected.