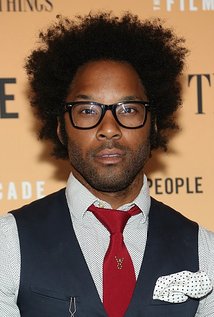 Johnathan Fernandez is an actor, born in Brooklyn, NY, and comedian working in New York City. When he was 7, his family moved to the Poconos in Pennsylvania. He began doing comedy at the Penn State University where he majored in Telecommunications and minored in Film. After graduation, he moved back to NY and began working in television production and studying improve at the Upright Citizens Brigade Theatre. He can be seen at UCB regularly on a house sketch team.
He's currently casted as Scorsese, a forensic pathologist for the LAPD in Lethal Weapon.
Ad blocker interference detected!
Wikia is a free-to-use site that makes money from advertising. We have a modified experience for viewers using ad blockers

Wikia is not accessible if you've made further modifications. Remove the custom ad blocker rule(s) and the page will load as expected.