This is a list of characters who were antagonists in the Lethal Weapon Series.
Bold stands for major antagonists.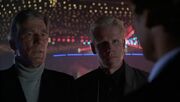 General Peter McAllister: The leader of an ex-CIA/Special Forces organization called Shadow Company.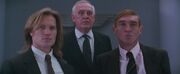 Arjen Rudd: The head of diplomatic communications and consul of South Africa.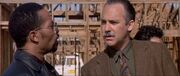 Jack Travis: Former LAPD cop and the one in charge of arms trafficking.
Wah Sing Ku: Highest rank Triad negotiator trying to get his brother and the Four Fathers out of prison.
Ad blocker interference detected!
Wikia is a free-to-use site that makes money from advertising. We have a modified experience for viewers using ad blockers

Wikia is not accessible if you've made further modifications. Remove the custom ad blocker rule(s) and the page will load as expected.