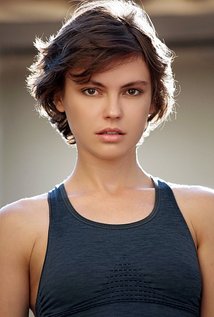 Silvia Busuioc is an actress. Born September 7, 1989, in Chisinau, Moldova. Her artistic career started from an early age through dancing. At the age of 7, she started studying modern dance, Latino, jazz, tango, progressing in her teenage years to hip-hop and belly dancing. By the age of 12, she was performing in many dance shows on Moldavian National TV and at numerous theaters and cultural institutions in Moldova and Ukraine.
She was casted as Natasha Belenko in Surf N Turf of Lethal Weapon.
Ad blocker interference detected!
Wikia is a free-to-use site that makes money from advertising. We have a modified experience for viewers using ad blockers

Wikia is not accessible if you've made further modifications. Remove the custom ad blocker rule(s) and the page will load as expected.