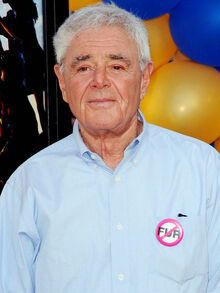 Steve Kahan is a retired actor who has appeared many films. Kahan is the cousin of film writer, producer and director Richard Donner. His first feature film role was in Superman (1978) as police detective Armis. His last acting role, 16 Blocks, was in 2006.
His best-known film role is in the Lethal Weapon film franchise as Capt. Ed Murphy.
Ad blocker interference detected!
Wikia is a free-to-use site that makes money from advertising. We have a modified experience for viewers using ad blockers

Wikia is not accessible if you've made further modifications. Remove the custom ad blocker rule(s) and the page will load as expected.